For businesses involved in farming or tree removal, the challenging Texan soil is a well-known obstacle when moving large trees in and out of fields. However, this complicated process can be easily simplified with the help of tree-moving attachments like spades.
At Big John Manufacturing, we fully understand the importance of addressing agricultural needs with care. We take immense pride in offering a diverse range of top-quality attachments. With over 40 years of experience, we truly empathize with such circumstances and strive to provide you with optimal products that ensure the utmost precision. Also, we offer financing options to assist those in need when acquiring tree-moving equipment!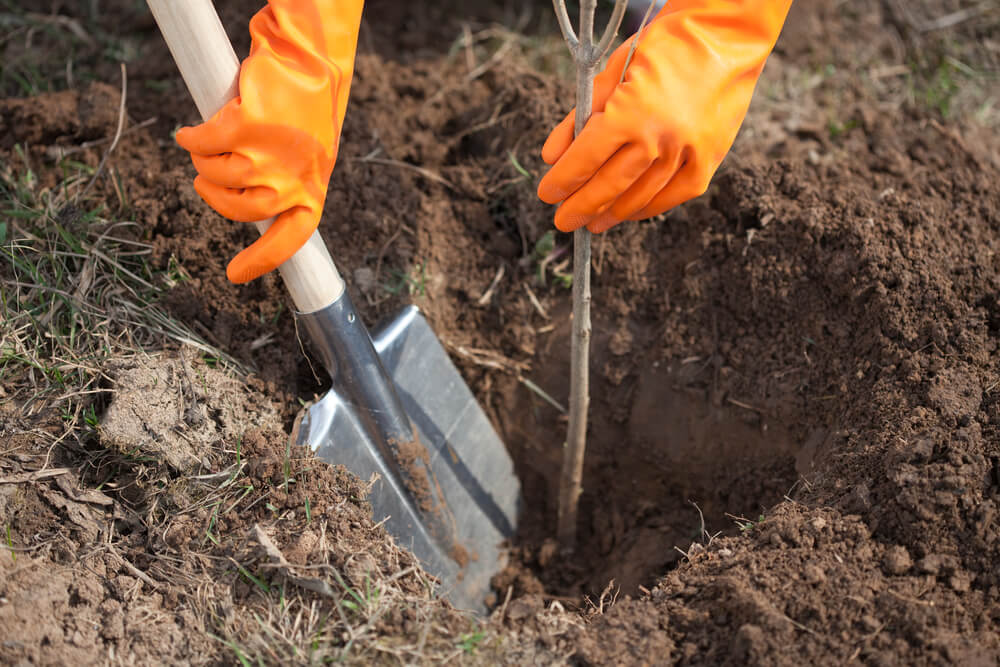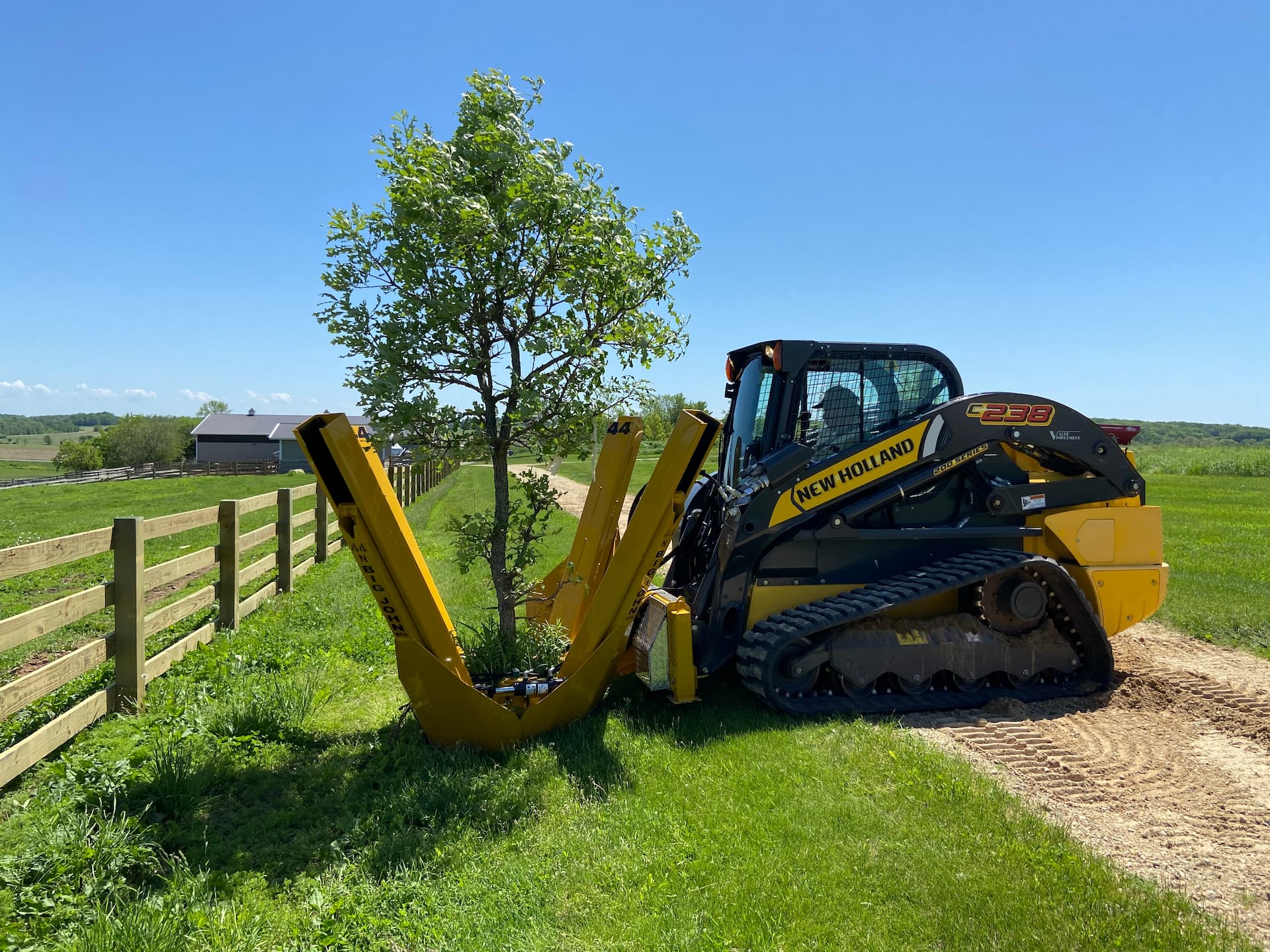 Discover Our Top-Quality Tree Attachments
Big John Manufacturing offers top-quality tree-moving attachments that meet specific needs.
Benefits Of Choosing Our Unique Tree Products!
When choosing our tree moving attachments, you're getting a variety of benefits, such as:
Durability
Contact us for expert advice and solutions.
Efficiency
Our attachments are designed to provide maximum productivity and minimal downtime.
Versatility
Our tree attachments adapt to various applications, from land clearing to limb management.
Precision
Adjustable cutting heights and precise control mechanisms ensure accurate and controlled tree operations.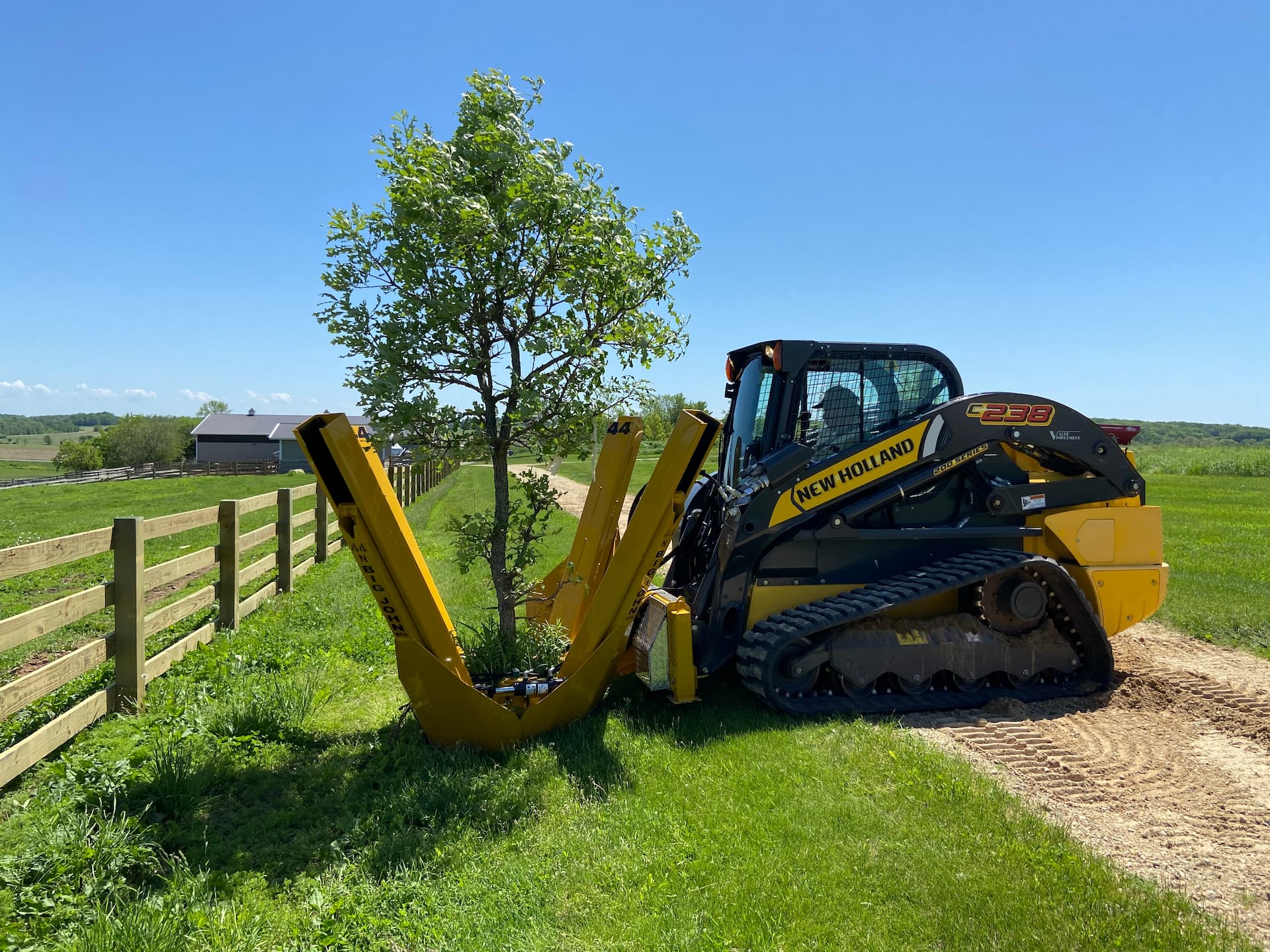 At BIG JOHN, We Want To Be The Top Choice For Texas Farmers!
Avoid the pitfalls of unreliable products that hinder their operations. At Big John Manufacturing, we strive to provide the highest standard of tree spades in Texas and ensure hassle-free operations. We offer financing options, maintenance services, and our selection of tree-moving attachments.
Experience excellence with our tree spades in Texas, all within 3 easy steps:
Reach out to us for expert guidance and tailored solutions,

Schedule a convenient appointment to acquire our top-tier tree products,

Revel in the tranquility of knowing you've secured the best offerings on the market
Contact Big John
Please contact us with any inquiries that you may have about any of our products. Call us at the numbers below or use our contact form.
PO Box 960
Heber Springs, AR 72543
Proven results from Proud BIG JOHN Owners
I would definitely recommend the Big John tree spades to anyone looking for a reliable, efficient and robust digging machine. The style and design of the Big John 90D proved to be way better and allowed for more down pressure in much harder ground than the other manufacturers' spade.
Friendly service, straight to the point type. Check'm'out!
Amazing and reliable machines.
Big John has been the back bone of our company for 30 years now. They are high in quality, durability, dependability, and affordability. Great response from parts and service if needed. Still moving trees in north east Florida.
Quality-built Tree Spades made by an American company with a proven track record since the 1970's.

After owning 3 different manufacturers of Tree Spades I realized I needed to use the Big John brand so I could be more efficient No other manufacturer offers the tree pod capability of taking multiple trees to the job site with 1 trip. Fuel is expensive and time isn't cheap!
Fantastic company with people who care about your business and their products are first class with the service to back them up.